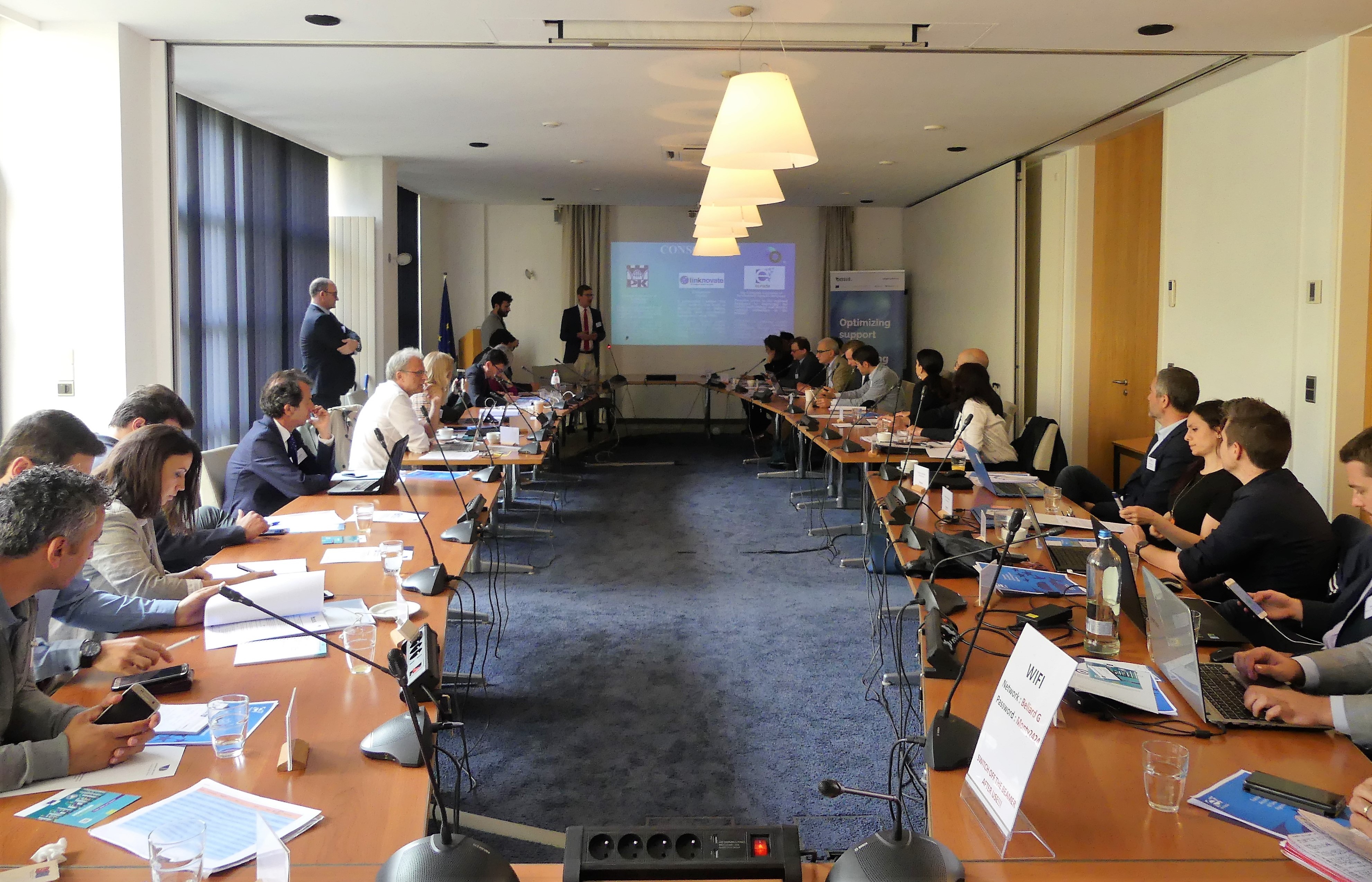 Last 14th of June took place at EURADA's premises in Brussels our OaSIS Improving SME Segmentation and Innovation Support Workshop. It was a complete success, welcoming over 50 stakeholders from all over Europe from very different backgrounds (European Institutions, Regional Development Agencies, SMEs, etc). With the support of Bureau van Dijk and the Watson and SMEthod projects, we could exchange knowledge on the question of how regional public entities and development agencies can improve their use of data to get more information about their economic performance and provide better services for SME using segmentation techniques.
The first part of the workshop held the presentations of the European Commission, Mathieu Doussineau from the Joint Research Centre presented Indicators for monitoring and evaluating Smart Specialisation Strategies. He gave the policy context of Smart Specialisation Strategies, followed up by the concept regional approach and marked the next forthcoming regional indicators. Secondly, Daniel Szmytkowski from DG RTD spoke about Common Data and Knowledge Management. He gave a big picture on how SMEs are involved in H2020 projects and their regionalization. He also spoke about the widening component in the next programming period HorizonEurope that is under a complex discussion.
Then Fernando Gutiérrez from Bureau van Dijk introduced Orbis, the firm's database of companies with more than 300 million companies capable of creating lists with complete financial information, patents, workers, ownership, subsidiaries, etc. to help know which companies are innovating in your region. He presented Orbis Intellectual Property, which combines company and patent information to optimise Intellectual Property management and strategy. It tracks patent ownerships within three categories (completed, pending and rumoured) and allows the user to search them by type of technology. It's an extremely useful tool to identify innovative SMEs, assess qualitative benchmarking but also to identify entities at risk.
During the second half of the workshop there were presentations of the three H2020 projects that improve data segmentation for better public policies to support innovation in SMES. First, the OaSIS project presented the software tool able to identify companies with different criteria (e.g. aligned to S3 priorities, KETs, etc.) and identify their main economic data. Then, the WATSON project developed a comprehensive platform information about R&D tax credit schemes have been widely implemented as a measure of innovation funding. Finally, the SMEthod project has carried out a comprehensive study on functional elements in analysed methodologies of segmenting SMEs to provide more efficient methods to support them.
Please find in the following links the complete photo album of the event and all the presentations shared by the speakers. For further information, please check the Segmentation Workshop site.