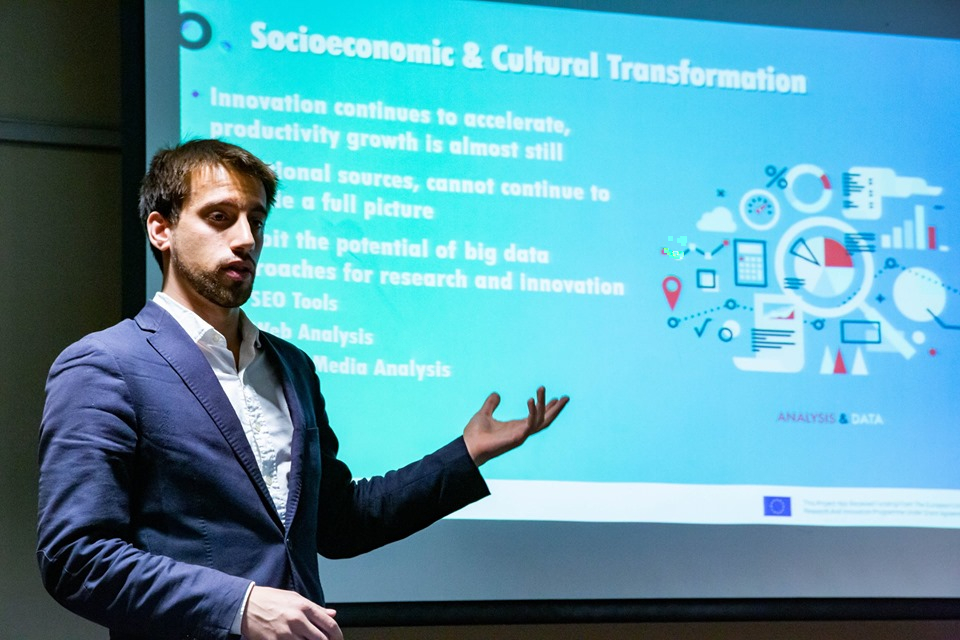 A very intense last month for OaSIS is coming up! Our Project Manager Antoni Pastor (EURADA) will present the results and findings of our 2-year project in three different international conferences. Additionally, OaSIS will conclude with our final event Marketing4RDAs next 4th of December.
During the last two days (14-15th November), Mr. Pastor has been invited by the Regional Studies Association to present OaSIS and the Big Data tool developed (OaSIS Portal) during their RSA Winter Conference 2019 (London) with a presentation on Big Data Analysis Tools to Enhance Regional Innovation Support at the New Frontiers for Regional Innovation session (14th) and to chair the Regional Innovation in Europe session (15th). During the conference he had the chance to present to over 200 participants the insights on how Big Data can help regional practitioners understand better their economy and provide the correct support to their SMEs at the right time.
But this is not all! Next week, Mr. Pastor will also represent OaSIS at the Spanish Annual Regional Studies Meeting – International Conference on Regional Science, that will take place in Castellón (Spain) the 20-22nd of November at the input-output, big data and other techniques and methods applied to spatial analysis session. It's organised by the Spanish Regional Science Association with the support of ERSA, the European Regional Studies Association. Finally, he will also present OaSIS project and its outcome at the Smart and Sustainable Planning for Cities and Regions Conference 2019, in Bolzano (Italy), the 9-13th December. The conference will be organised by EURAC Research.
All the conferences mentioned are just part of the final dissemination strategy of OaSIS, since the project will conclude with its final event branded Marketing4RDAs next 4th of December. The event will include the presentation of new SME support measures from the European Commission; a live demonstration of OaSIS Portal, the tool developed within our project to help regional practitioners enhance the services they provide to their SMEs; a catalogue of best practices on innovation from around 10 Regional Development Agencies; and the presentation of several Big Data tools currently available in the private sector.
It's intended to be a forum where RDA practitioners will find answers to their current issues thanks to the software solutions presented by the private sector, and also where companies are invited to come and find dozens of potential clients for their tools. For this reason, the conference will conclude with a public-private dialogue and a final networking cocktail to bridge the gap between both sectors. Join us and discover Big Data!
Check more information at the official site and register here for free.