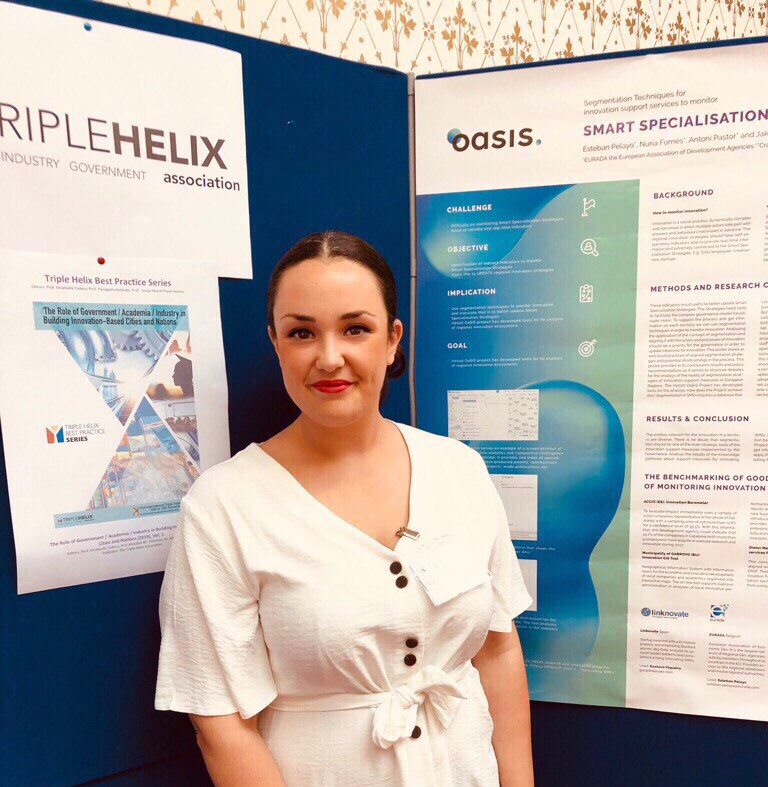 The School of Business and Society at St Mary's University in the UK in cooperation with the Triple Helix Association and with the support from Erasmus+ programme organised an event on 28-29 June in Twickenham (London). The participants presented cases and joined the debate on 'Innovative Place-Based Triple Helix Approaches for Regional Development through Smart Specialisation Strategies'. The workshop focused on the role of location specific innovation strategies and engagement between regional Triple Helix constellations of university-industry-government (U-I-G) partnerships, driving economic growth within regional boundaries. Speakers and participants had an opportunity to compare impact cases of smart specialisation across the European regional landscape, and examples of location-driven initiatives worldwide. The workshop sought to identify in which way a genuine Triple Helix approach can reinforce efficient delivery of successful Smart Specialisation Strategies.
Participants had the opportunity to showcase best practices of place-based strategies and smart specialisation in regions and clusters and took part in roundtable discussions and open debates with representatives from academia, government and business.
OaSIS project was presented on the lunch-poster session aiming to help on the difficulty of monitoring innovation and the need or reliable and real time indicators. The approach is to identify indirect indicators capable of better monitor Smart Specialisation Strategies and apply them to better update regional innovation strategies. H2020 OaSIS Project has developed tools for the analysis of regional innovation ecosystems.
There is no doubt that segmentation should be one of the main strategic tools of the innovation support measures implemented by the Governance. Analysis the results of the knowledge gathered about support measures for innovating SMEs and the methodologies of their segmentation based on the big-data analysis made by OaSIS Project allow us to diverse-use these results to get information about innovation ecosystems and apply the knowledge on better monitoring and up-dating Smart Specialisation Strategies.